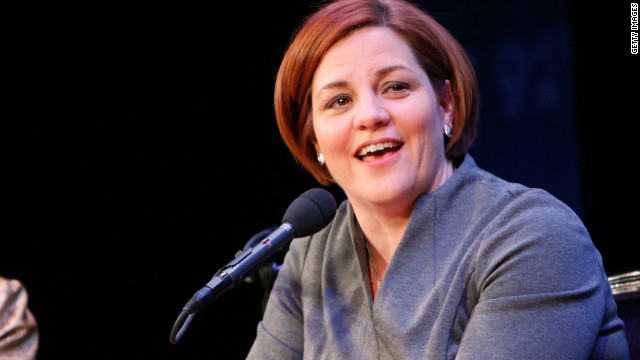 New York City Council Speaker Christine Quinn wants Supreme Court Justice Antonin Scalia to apologize for remarks he made comparing anti-sodomy bans to laws against bestiality and murder.
"The justice should apologize," Quinn told Chris Matthews in an appearance on Hardball on MSNBC, reports Azi Paybarah at
Capital New York
. "It's offensive. Sexual orientation is who we are as people. It's how we're created," she said.
Scalia made the
comments
Monday in an appearance at Princeton University. A gay freshman asked the conservative justice about his stance, exemplified in his dissent in the 2003
Lawrence v. Texas
case that struck down anti-sodomy laws.
"I don't think it's necessary, but I think it's effective," said Scalia. He added that he was not comparing the acts of homosexuality and murder, but drawing a parallel between the prohibitions against them.

"It's a form of argument that I thought you would have known, which is called the 'reduction to the absurd'…If we cannot have moral feelings against homosexuality, can we have it against murder?" he asked. "Can we have it against other things?"
More at the
Advocate
.